Time for another challenge here at SGC and this week we want to see those have the theme Animal Antics! So anything with an animal somewhere on your project will do.Remember you can enter by email if you don't have a blog and we accept any type of papercraft projects. Now on a sad note a number of girls from Team Trace are leaving as their term is up. These girls have done an amazing stint at Southern Girls and showed us all some pretty outstanding projects along the way. Myself and Lou would like to thank Stephanie, Kasey, Eva Marie, and Siv for all your hard work in helping make Southern Girls such a success. All the best for whatever you are moving on to.
So on that note,, here are our fabulous sponsors this fortnight
The Paper Shelter
Milk Coffee Stamps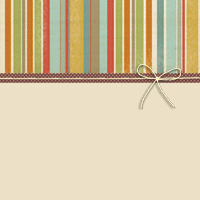 Here are some wonderful inspiration from our design team....... Please give the girls that are leaving some bloggy love
Tracy
Using Charlotte and Butterfly from Milk Coffee Stamps
Stephanie
Using
Siv
Using
Jurassic Love from The Paper Shelter
IF YOU LIVE IN AUSTRALIA OR NEW ZEALAND PLEASE ADD EITHER AUS OR NZ NEXT TO YOUR NAME IN THE LINK ENTRY. If you live anywhere else just put your name. The following rules stay the same and we will now be deleting entries that do not follow these simple guidelines as is not fair on the people that do. We are not trying to be mean, just fair.....
ONE ENTRY PER PERSON PLEASE
ENSURE YOU LINK BACK TO SOUTHERN GIRLS IN YOUR BLOG POST
LINK TO YOUR POST NOT YOUR BLOG, IF YOU ARE GOING TO BACKLINK MAKE SURE IT IS IN THE SAME WEEK THAT OUR CHALLENGE WENT LIVE! Thanks :)