HELLO!
Here we are at the beginning of Team Lou's first challenge for 2018.
A few new DTers first projects for SGC today so be sure to drop by their blogs and leave them some love.
A nice easy challenge for you this fortnight,
CIRCLE EMBELLISHMENTS
Soo show us something or or somethings round on your project.
Our 2 super awesome sponsors for this challenge are.....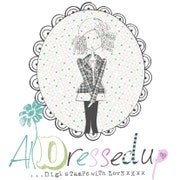 Drop by their links and check out all the wonderful products they have available.


And here are the Design Teams gorgeous projects to amaze and inspire you...


Alethea
using a freebie from All Dressed Up
Karen O
Using Gerda Steiner Designs Monster Fun
from
Krafters Cart
Lyne
Nicky
Sabrina
using
Patch cucciolotto
from
all dressed up stamps
Tammy
Tracy M
Wendy
Using
MFT
and
Whimsy Stamps
elements
available at Krafter's Cart
We look forward to seeing your creations
But PLEASE have a look at our rules before entering
There aren't many, but we have to discount so many entries
when the rules are not followed and we don't like having to delete
your gorgeous creations. So please, please follow our simple rules to enter
New creations only please ~ no backlinking
Please link directly to the actual post you're entering
Only NINE other challenges plus ours ~ TEN in total
Please remember ~ ONE entry only in Anything Goes Challenges
You may enter 3 projects in themed challenges but add
#2 or #3 after extra entries
If you are located in Australia or NZ please add your country to your link name
No derivative artist images please ~ see header for details
You can make any papercraft creation you like, we love them all
Lou and the SGC Girls xoxo