Welcome back to a new month at Southern Girls Challenge and a fresh new batch of winners!!
---------------------------------------------------
Congratulations to you all!!!
We have three amazing sponsors to draw prizes from this week
Our huge thanks to all of them for their awesome support
Winner's chosen by Random.org as always
Winning our first prize from
Kelly Santi
Winning our second prize from
Sidelle Menon
Winning our third prize from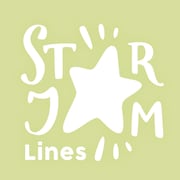 Congratulations!! Please take your Winners badge from above and email Tracy at tracy(dot)rich(at)xtra(dot)co(dot)nz to claim your prize.
---------------------------------------------------
We have a fabulous line up in our Top 5.
Come on down to the Winner's Circle!
Gorgeous colouring Pat K! Love all the 3D elements and the fun images.
This is such a cute image Dreja, love your colouring and the delicate little butterflies that you added.
Fabulous folded card Lia! I love your use of the Doily and how you created a 3D image of those cute cupcakes.
Super monochromatic design Jackie C! Love the layering and the punched border.
What an awesome two page layout Jessica N, I really like how you used sequence photos and added the climbing pegs to the design.
What fantastic creations every one!
Thank you for your entries and we look forward to seeing you
from above and wear it on your blog with pride.
Sarah and the Southern Girls Design Team